Maximize ROI with an Efficient CDP RFP Process
Download this complimentary CDP RFP guide and CDP RFP template to kickstart your customer data vendor evaluation and selection with efficiency.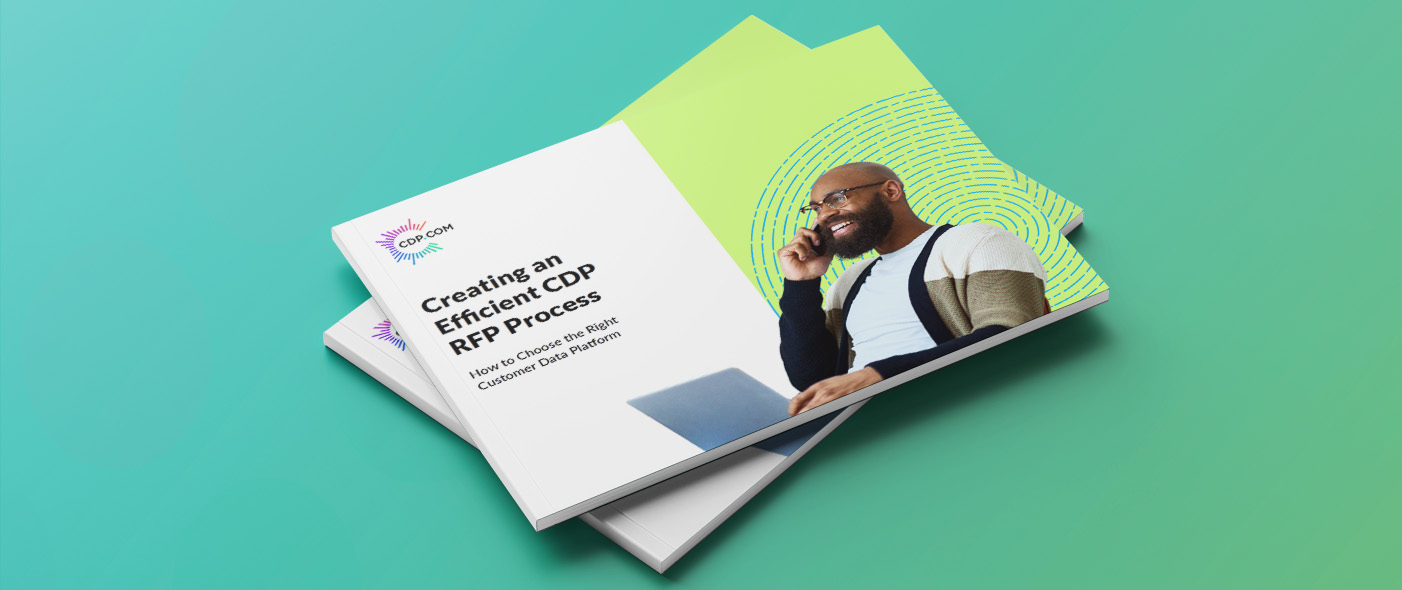 To achieve immediate value and long-term business transformation, you need to select a customer data platform that is built to scale with your data needs. That's why it's critical to make sure the vendors you are evaluating have the right experience for your industry, and that their platform is right for your distinct applications and business needs.
Our CDP RFP guide explores the key steps needed to create a successful CDP evaluation and selection process – from the capabilities to consider, to the questions you should ask prospective vendors to make sure you're making the right decision. We'll also explore how to identify and prioritize the right use cases to set your CDP initiative up for success.
In this guide, you'll gain practical guidance on:
The essential steps needed for an efficient CDP RFP process
How to select and define key customer data platform use cases
The 10 core capabilities you need in an enterprise CDP
How to ask the right vendor questions during evaluations
You'll also gain access to our complimentary CDP RFP template, which includes 200+ questions across different CDP evaluation categories, including:
Evaluating a vendor's track record, and potential for growth
Understanding technology and implementation expertise
Assessing data management, identity resolution, AI/ML, analytics, reporting, segmentation, and activation capabilities
Understanding data privacy, governance, consent, and security capabilities
Fill out the form to receive your copy of our CDP RFP guide and complimentary template now
By completing this form, you agree to the Treasure Data privacy policy, and to receive occasional updates from CDP.com and Treasure Data.