Coming for two days this October 24-25 in Las Vegas is the premier global summit for the CDP industry, CDP World. CDP World promises to be the top global event for leaders and professionals involved with data at the world's largest brands. For modern brands to make an impact with today's consumers, they must strike the right balance by leveraging valuable customer data with the appropriate technology solutions to affect the customer experience (CX) at scale.
Forward-looking, data-driven brands are deploying customer data platforms (CDPs) to allow them to understand their customers as fully-rounded people better than ever before, enabling them to use that data to engage their customers more effectively, as well as deliver value to them with highly-personalized experiences.
For the first time, there is an event created specifically for marketing leaders and pros who want to learn from industry-leading luminaries and their peers to discover how CDPs can enable a more adaptable and customer-centric organization. Anyone with a background in martech, CRM, CX, and data analytics will find the CDP World event invaluable.
Attendees at CDP World will experience two-days of expert-led sessions focused on CDP trends, challenges, and opportunities that matter the most to marketing, martech, CX, and CRM pros. Topics to be discussed include artificial intelligence (AI) and machine learning, first-party data, data governance, global CDP deployments, and CDP best practices.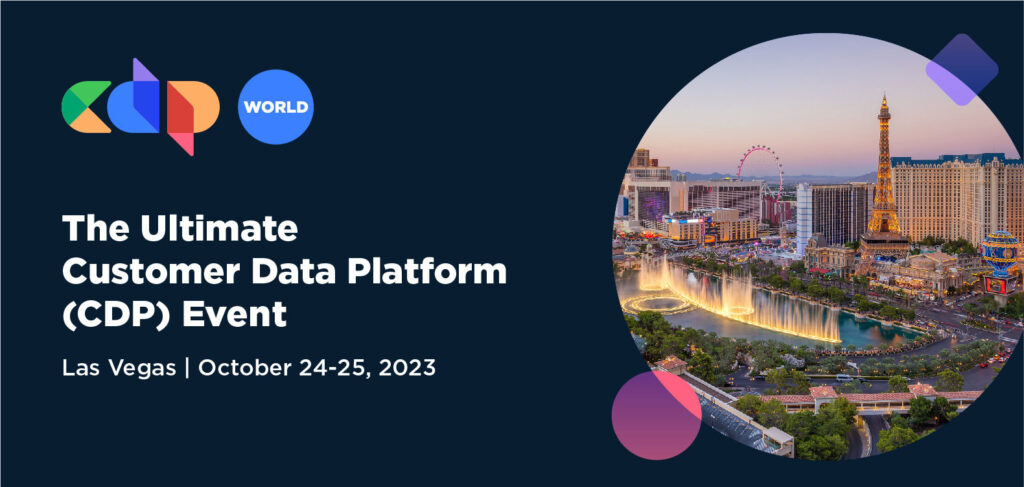 Highlighted Speakers
At CDP World, you can expect to hear from industry experts and major brands who will share how they tap into the full potential of their CDPs to solve complex customer data problems for elevated marketing experiences. Some of our premier speakers include:
Cameron Davies, Chief Data Officer, Yum! Brands – Cameron Davies is an experienced senior executive with a demonstrated history of influencing organizations and delivering value. His diverse expertise in big data and advanced analytics has allowed Yum! Brands to further amplify its focus on elevating the customer experience with digital and technology at the forefront.
Joe Stanhope, VP, Principal Analyst, Forrester – Joe Stanhope is a leading expert on the intersection of marketing and technology. His research focuses on exploring strategies for leveraging technology to deliver relevant and engaging customer experiences.
More speakers and sessions will be announced in the coming weeks.
Get Your Free Event Pass Today
Attendees can expect to connect with hundreds of CDP industry experts and customer data-centric leaders and professionals from around the world. Through valuable sessions and enlightening keynotes, you can be guaranteed to discover what's next for CDPs, including the latest developments in AI and real-time personalization at scale.
Click here to register now for free!