The history of the customer data platform (CDP) is intricately tied to the evolution of several key marketing technology solutions over the past 20 years. There can be a lot of potential starting points to trace the evolution of customer data management, but possibly the most relevant to this discussion is the development of the customer relationship management (CRM) systems and data management platforms (DMP).
The First CRMs
The first CRM software, TeleMagic, was released on DOS in 1985 by creator Michael McCafferty. McCafferty called the software an "electronic Rolodex" with greatly increased functionality. Telemagic did more than just store customer and prospect contact information; it could also be integrated with word processors and accounting systems to help sales prioritize leads to follow up with.
Next up was the launch of Act! by Conductor Software in 1987, a CRM application originally designed for the manufacturing industry. Act!, which is still in use today after being bought and sold many times over the past 35 years, was originally described as a "digital rolodex for storing customer contact information."
The next major milestone in CRM development was in 1989, when McCafferty and friend Elan Susser used an investment of $5,000 to develop the GoldMine CRM. Goldmine, which launched in 1990, was the first kind of software to combine contact information, calendaring, sales data, and marketing automation into one platform.
The Birth of Customer Data Management
The customer data management (CDM) market was formally established in the 1990s after the successful launch of the aforementioned packaged CRMs. CDM software, like the CRM, at this time were on-premises, and were specific to a particular company or department. Towards the end of the 1990s, Microsoft launched Outlook and other key industry software companies entered the market with their own products.
Then, in 1999, Salesforce released the first software subscription model, upending traditional on-premise solutions. This created a new segment of application service providers (ASPs) where software was hosted for organizations in the cloud, eliminating the need to deploy and support software internally by IT. Eventually those ASPs, with their own architecture, were overrun by software-as-a-service (SaaS) solutions, which became more popular around 2007, giving businesses on-demand access to customer data.
But it didn't take long for customers to sour on the oversized promises of early CRM and data management systems disappointed in the results. In 2006 more than 50 percent of all CRM installations were judged as failures, according to Gartner.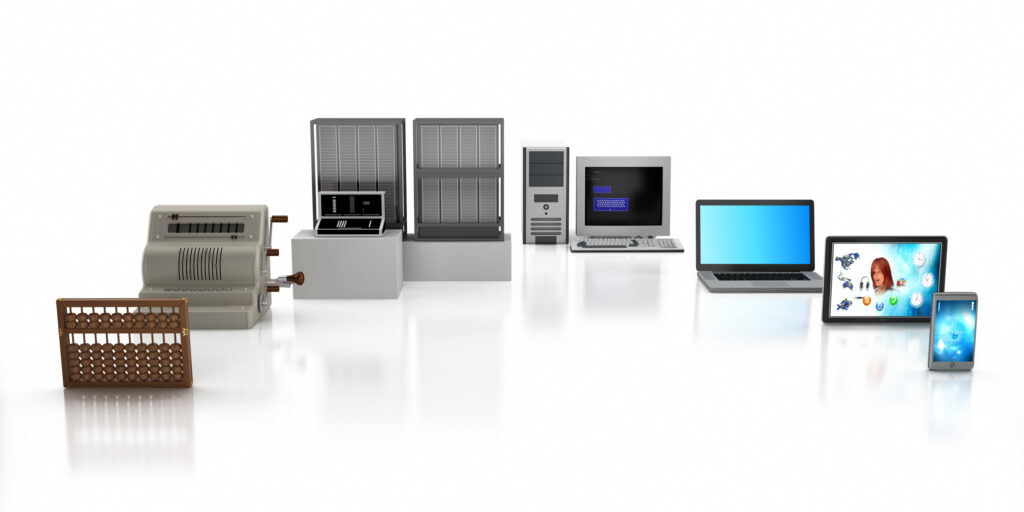 Interconnecting It All
At this time, most customer databases were specially designed to support a vendor's individual software application. Because of this, customer databases could not easily interconnect or interoperate with other layers of the technology stack. Data could not easily be moved from one place to another so it could be leveraged to improve business performance.
Because of these limitations, many vendors made the decision to begin adding more advanced integration tools (APIs) to their customer databases and converting them into what we now know as Customer Data Platforms (CDPs).
With APIs built-in to CDPs from ground-up, they could be easily connected to other databases like a CRM, as well as other martech platforms like content management systems (CMS) and digital asset management solutions (DAMs) to affect the customer experience. Many web analytics and tag management vendors also rebranded and positioned their legacy software applications as CDPs.
Introducing the DMP
The DMP was first developed in the 2000s, enabling organizations to ingest, organize, and activate customer data to be used in building anonymous customer profiles for advertising programs. DMPs were created with the purpose of feeding this customer data into ad exchanges, demand side platforms (DSPs), and supply side platforms (SSPs) to improve the quality of targeting and customization. DMPs are really focused on packaging and repackaging data.
The issue with DMPs is that since they were primarily focused on delivering anonymous profiles for ad networks, they did not handle known data as effectively, nor could they store data over long periods of time. DMPs were designed from the ground up to integrate easily with other martech stack platforms and were managed and controlled by the IT team. Marketers desperately needed a data management platform they could use in their daily activities to make smarter, customer-centric, data-driven decisions.
MarTech Gets Fragmented 
By the early 2010s the marketing software technology landscape was becoming more fragmented with specialized solutions like CRM and DMP provided through SaaS. Enterprises were using up to 100 different tools in their marketing technology stack.
All these emerging solutions were in part a reaction to shifts in consumer behavior, including a boom in mobile use, the rapid rise of social media, and a new generation of digitally native, web-savvy consumers. The opportunity to take all of this new user data, clean it, and merge it into a single customer view of customers with all of their dimensions and attributes, and unify it behind a single customer identifier was significant.
2013: The Year of the CDP
The term customer data platform was coined by David Raab in a 2013 blog post in which he stated,
"It has taken me a while to connect the dots, but I'm now pretty sure I see a new type of software emerging. These systems that gather customer data from multiple sources, combine information related to the same individuals, perform predictive analytics on the resulting database, and use the results to guide marketing treatments across multiple channels," he said.
"The new systems can also feed sales, customer service, online advertising, point of sale, and any other customer-facing systems. I'll…hereby christen the concept as 'Customer Data Platform'."
Raab published the first industry report on Customer Data Platforms in September 2013, profiling eleven systems. Interest in the CDP category began to grow sharply in 2016 when CDPs first appeared on the Gartner Hype Cycle and the Customer Data Platform Institute was founded. The purpose of the Institute is to explain the CDP category to potential users, technology companies, media, and others.
CDP systems offered marketers some unique features previous data management tools could not provide. CDPs can ingest data from both CRM and DMP systems, and send data back and forth to both of them. They serve as a broader, more centralized customer data management solution, and are designed to work with other platforms in tandem to acquire customers, connect, engage and manage relationships going forward.
The CDP of Today, and Tomorrow
Since their advent in 2013, CDPs have come a long way and are now an established market with the blessing of analyst firms like Gartner and Forrester.
Today, the global customer data platform market size is expected to reach $20.5 billion by 2027, rising at a market growth of 34 percent.
From their origins as centralized data platforms with the sole intention to ingest and integrate customer data from disparate sources,CDPs have grown to become more all-in-one data management solutions that serve as a keystone piece of your martech stack.
Many enterprise-grade CDPs now come with advanced artificial intelligence and machine learning capabilities that allow predictive segmentation and analytics, predictive scoring, and predictive modeling. Other modern features include customer journey orchestration, journey optimization, retargeting, lookalike modeling, and marketing automation capabilities.
CDPs have also become standard issue for companies who need to manage customer data centally to stay in compliance with emerging data privacy regulations like the GDPR and CCPA. No other data management platform is being built with privacy management features, like the right-to-be-forgotten, built into many enterprise-grade CDPs.
Over the past decade, CDPs have come into their own for companies considering a central data management solution. They may not fit all applications or scenarios, and can be used in conjunction with other data management platforms like a CRM or DMP, but they serve as a centralized source of your unified customer data profiles to inform the rest of your technology stack.